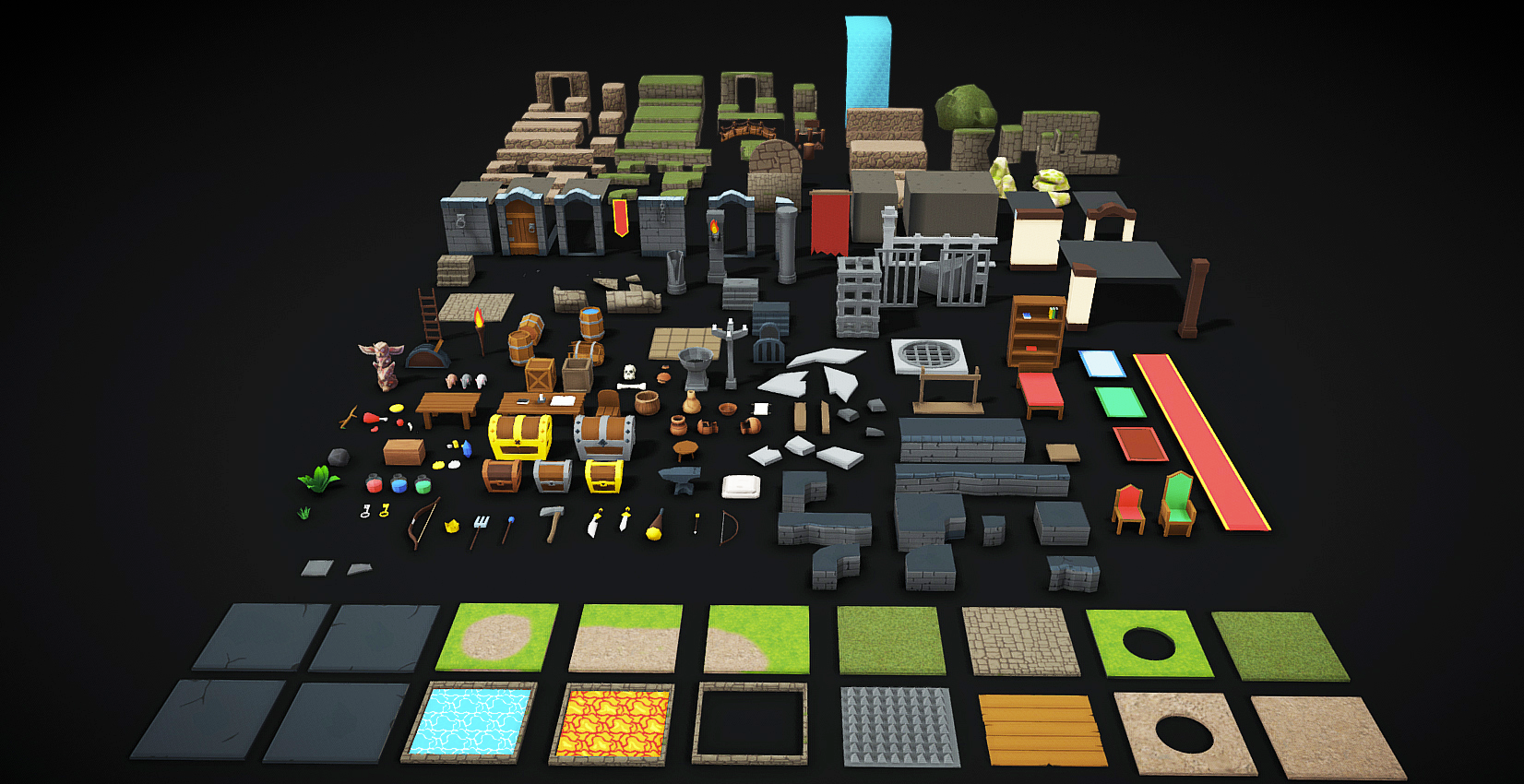 Modular Cartoon Low-Poly Dungeon Props and Tileset Pack
Version 1.2 avaiable for download
---
Hi Everyone!
This is a major update of the package since it was released. I made the following updates:
All models have they rotation set to 0 and scale set to 1
All models have they pivot point set to bottom center position
Textures amount were reduced to 22
Included 20 new models
Unity Package with prefabs and colliders for each object
Objects size follow the convention 1 Unit : 1 Meter scale
Resized Textures to pixel count be power of 2
And many others improvements!

Files
Modular-Cartoon-Dungeon-Props-and-Tileset-Pack-1.2.zip
20 MB
Apr 23, 2020
Modular-Cartoon-Dungeon-Props-and-Tileset-Pack-1.2.unitypackage
21 MB
Apr 23, 2020
Get Modular Cartoon Low-Poly Dungeon Props and Tileset Pack